The Machars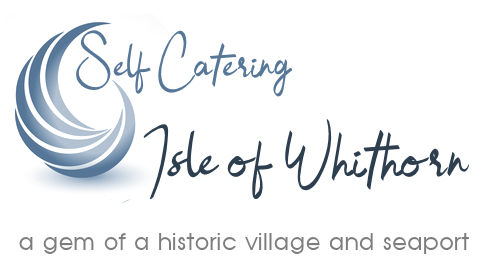 CLICK HERE FOR OUR VISITOR GUIDE WEBSITE themachars.co.uk

Nearby Whithorn and it's priory is where Saint Ninian brought Christianity to Scotland in the 4th century. The Whithorn Story Visitor Centre - discover more about Whithorn's Christian history and the shrine of St. Ninian, Scotland's very first saint. Gift shop & Cafe.
St Ninians Cave
Local tradition has it that St. Ninian used this quiet and secluded spot as a place of solitude and retreat. From the early Middle Ages onwards, the cave became a place of pilgrimage.
During an excavation of the site, many Christian symbols including carved headstones and crosses from the 10th and 11th centuries were found beneath the collapsed roof. These are now displayed in the Priory Museum at Whithorn. In addition, many more symbols, especially crosses can be found in and outside the cave, carved into the rock.
Today the cave is still the destination of an annual pilgrimage for Christians.
The cave is about a mile walk down a pretty lane - bring stout shoes! Signed locally.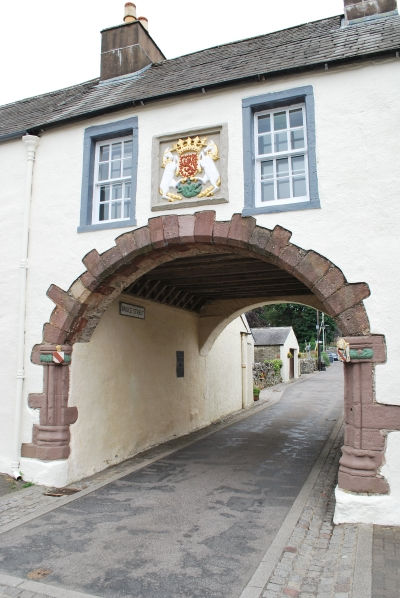 The Whithorn Way website 'in the steps of Saints, Monks and Monarchs'. Whithorn has been a place of pilgramage since the 7th century. Click here
Wigtown, See further down this page.
Walking
The Machars peninsula in Wigtownshire is a very scenic part of the world, and a popular way to take in the natural beauty of the area is on walks. A varied selection of Wigtownshire walks can be found on the WalkHighlands website.
Beaches
The South Machars is fortunate in its variety of beaches. Rigg Bay at Garlieston, entered through the important landscaped gardens of Galloway House - park all day for £3, is one of the best beaches for small children.
At Monreith, there is a variety of beaches to choose from. And at the St. Medan's golf course, leading down past the bronze otter monument to Gavin Maxwell (the author of the book and film 'The ring of bright water') there is a wide bay which can be reached from the golf course car park, and the historic St. Medan's Church. On a jutting headland, you will be able to see St. Medan's Well, where water drips gently out of the cliff above, for centuries, it was known to cure whooping cough.
There is also the "Back Bay", which is reached by following the road which cuts through the golf course to the car park. North of Port William, too, there are also sandy beaches, where you may park on the grassy fore shore, popular with picnickers.
For Kids - Monreith Animal World
Animals include Otters, Owls, Alpacas, Donkeys, Waterfowl, Shetland Ponies, Poultry, Pigs, Belted Galloway Cattle, Degus, Persian Jirds, Foreign Finches, Peacocks and many Aviary Birds too! There are also Rabbits, chicks and Guinea Pigs which can often be handled. Low Knock Farm, Monreith, Newton Stewart, Dumfries and Galloway, DG8 8NQ, Scotland Tel: 01988 700217
Astronomy
There is no or little 'light pollution' in the area - see Galloway Astronomy Centre just a few miles away.
Golf
St Medan Golf Course, Monreith - a 9 hole golf course visitors can pay and play £12 at time of writing.
Wigtown and Bladnoch Golf Club - a 9 hole golf course about 10 miles away.
Gardens
Claymoddie Gardens near Whithorn
Galloway House Gardens & Beach at Garlieston
The Swallow Theatre is a restored and converted byre about three miles from Whithorn. Seating just 48 people, it is one of the smallest theatres in the country, providing a wide range of events: drama (including productions by local actors and visiting professional groups), music (classical, folk and jazz), poetry and play readings, and 'theme nights'.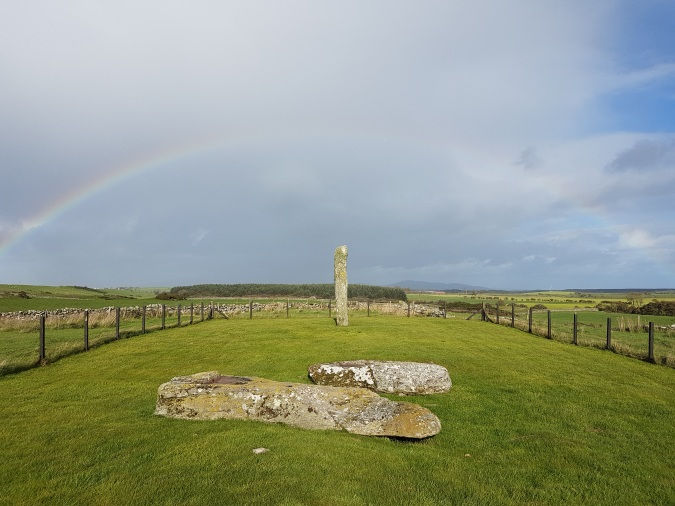 Archaeology
An unspoilt area such as the Machars has plenty of sites to visit we recommend the Torhouse Stone Circle, Dumtradden Standing stones above and the Drumtag Motte at Mochrum Village.
Wigtown
Wigtown is Scotland's National Book Town a quaint town with plenty of quirky book shops, cafes, shops and an art gallery. Wigtown also hosts the annual Wigtown Book Festival in September/October. http://www.wigtownbookfestival.com/ we would recommend booking tickets, restaurants and accommodation early.
The County buildings in the square has a small museum, Matyrs Cell and upstairs (there is a lift) a panoramic viewing station - above with live feeds from nearby nest sites. At the shore is the Matyrs Stake to commerate the two Margerets who where drowned there in the 17th century.
Wigtown has quite a few places to eat including the Rendezvous cafe, Craft Hotel 01988 403236 - book essential in Festival Week and nearby at Sorbie The Pheasant 01988 850270 www.thepheasantsorbie.com
Submenu