Visitor Info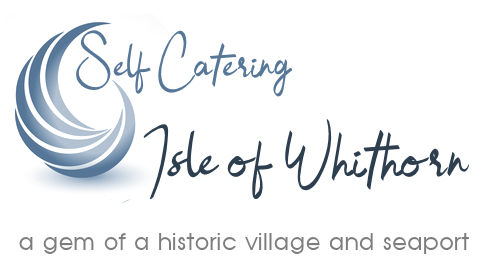 We recommend that visitors reserve a table at the Steam Packet prior to arrival, as it can get busy especially at weekends, dogs are accepted in the bar area and the conservatory.
The post office and shop is a great resource for milk, papers and cards etc, next door the cafe in the hall serves freshly cooked breakfasts and more but both are open limited hours. Nearby Whithorn has a Costcutter and a few nice cafe's including the visitor centre cafe. Galloways shop is like a time capsule of corner shops as they used to be, buy their large eggs - last time I bought some they were all double yolks! Larger supermarkets are at Newton Stewart.
Isle of Whithorn, with it's pretty harbour, is the site of the ruins of St. Ninian's Chapel, walk from the harbour passed the memorial to The Solway Harvester, the Tower and pretty coves to the chapel.
Find out more about the history of the village here Wikipedia
The Steam Packet Inn - 01988 500334
An award-winning inn which has year-round popularity for its restaurant and meals based on the best of local produce, including fish and seafood straight from the quayside. The Steam Packet often has events and bands on - see their website.
steampacketinn@btconnect.com
Harbour Row Isle of Whithorn, DG8 8LL
Saint Ninian's Tearoom - T: 01988 501197
Isle of Whithorn, DG8 8LH
Isle of Whithorn Post Office & Shop - T: 01988 500814
St Ninians Terrace, Isle of Whithorn, Newton Stewart DG8 8LHu
Facebook - Isle of Whithon - whats going on etc
Nearby
Costcutter (about 3 miles away) not open late
65 St Johns Street
Whithorn
DG8 8PD
The Harbour Inn (about 5 miles away) - T: 01988 600685
18 South Cres, Garlieston, Newton Stewart DG8 8BQ
the-harbour-inn.co.uk
Petrol - Fill up at Newton Stewart - 24 hr petrol at Bladknock
Make sure you have enough petrol before heading to Isle of Whithorn, there is small petrol station at Whithorn - limited hours. Diesel available at Garlieston.
Supermarkets
We recommend that you stop at Newton Stewart on the way, there is a an Aldi and Sainsburys - easy to find.
Whats on in the area FaceBook Page
CLICK HERE FOR OUR VISITOR GUIDE WEBSITE themachars.co.uk
...